Flow Meters
Flo-Motion Systems
Electromagnetic Flow Meters and Ultrasonic Level and Flow Meters.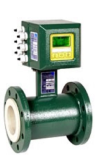 Sanitary Equipment
Top Line Sanitary Equipment
Sanitary Fittings, Valves, and Sanitary Centrifugal Pumps.
Precision Instruments
Accessories

All types and construction of commercial and industrial grade pressure gauges and diaphragm seals.
Emotron Shaft Monitors
Accessories
Shaft power monitoring for pumps during accidental dead heading or pump cavitation.
Air Line Regulators
Accessories

Diaphragm pump regulators with filters, gauges, and lockout ability.
Pump Mufflers
Accessories

Metallic and Non-Metallic pneumatic air filters.
Pulsation Dampeners
Accessories

Metallic and Non-Metallic pulsation dampeners
Motor Guard Air Filters
Accessories
Eliminating moisture and contaminants in air lines for Pump Equipment.